10 Pairs of Spangled Bobbins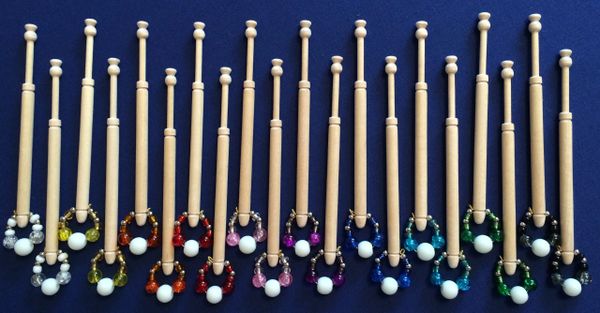 10 Pairs of Spangled Bobbins
***Our spangled bobbins are currently out of stock but will be available in early 2020***





10 pairs of spangled birch wooden lace making bobbins.

Each pair of bobbins is spangled in matching colours using good quality glass beads.

These are great for a beginner as the spangles are in pairs - or a Lace Maker who doesn't like spangling!!



Reviews