10 Pairs of Spangles for Lace Bobbins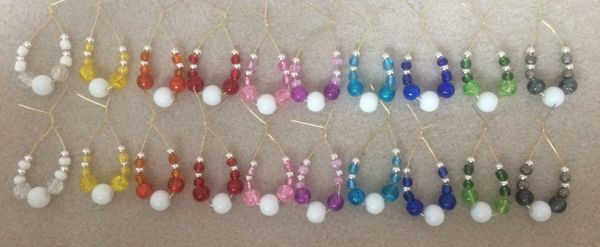 10 Pairs of Spangles for Lace Bobbins
10 pairs of spangles for lace bobbins.

Each pair of spangles are matching using good quality glass beads on brass wire. 


These are great for a beginner as the spangles are in pairs - or a Lace Maker who doesn't like making spangles. They are ready to be attached to your bobbins.





**please note bobbins used for photographic purpose and is not included in the sale**




bead style or colour may differ from those pictured.
Reviews