'A Lacemaker Lives Here' Slate Plaque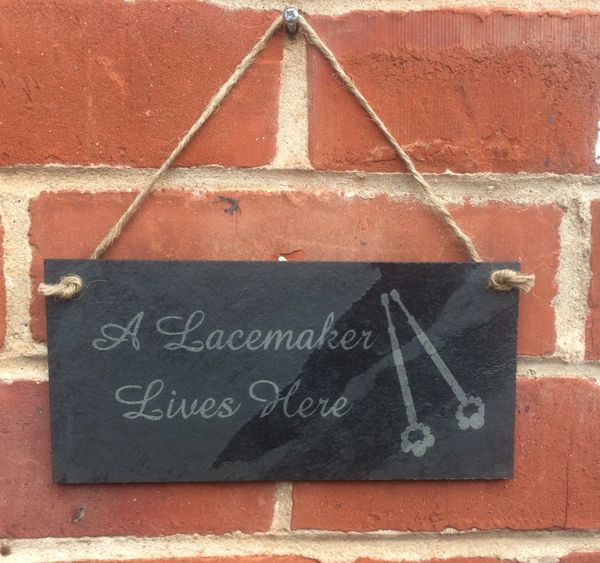 'A Lacemaker Lives Here' Slate Plaque
Made exclusively for Harlequin Lace using traditional hand tools, each and every piece is hand crafted in Lancashire UK.
Each plaque measures 19 cm x 9 cm.

These slate signs can be used both indoors and outdoors and come treated in a light oil coating which enhances the natural look of the slate. 

To keep the slate looking great, we recommend using a light coat of olive oil to retreat and enhance, and it can be washed using hot soapy water.
Reviews