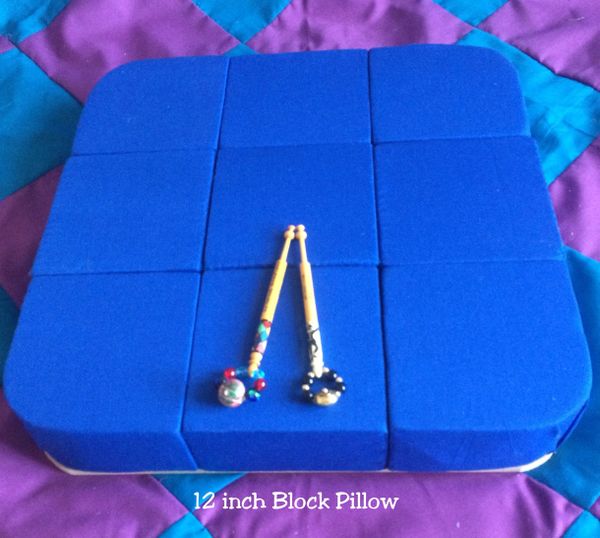 Harlequin Block Pillows
All our lace pillows are hand made in our workshop in Southampton from a high performance foam - not polystyrene, Covered with a durable Royal Blue poly cotton material with light weight MDF base, they are supplied ready to use.
Each block is hand sewn to ensure a fitted and durable cover to each block. Our block pillows have fixed corner blocks on a sturdy wooden base. 
 12" Travel Block Pillow is made up of 4" blocks
 15" Block Pillow is made up of 5" blocks
 15" Triple Block Pillow has fixed sides and 3 central moveable blocks measuring 9" x 5" each. This pillow is the perfect size for scarf patterns

18" Block Pillow is made up of 6" blocks
18" Triple Block Pillow has fixed sides and 3 central moveable blocks measuring 10" x 6" each. This pillow is the perfect size for scarf patterns with lots of pairs

Spare blocks are available on a separate listing

As all our pillows are hand made therefore the above size is an approximate size, but will never be less than the size specified
Reviews