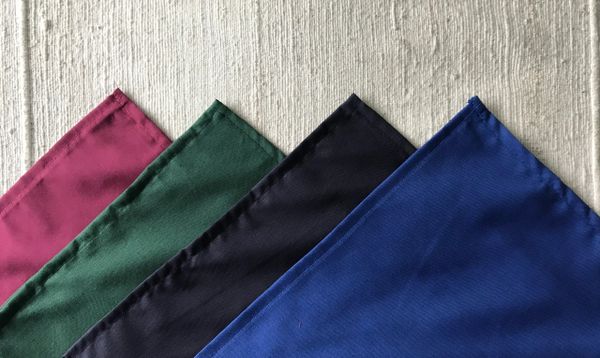 Cover Cloths
Square cover cloths.
These are an essential part of your pillow as they create a smooth surface to work on, and prolong the life of your pillow.
Each cover cloth is roll hemmed on all sides for a neat finish and are machine washable.

Available in 3 sizes small, medium and large, and 4 colours Navy blue, Royal blue and Bottle green and Burgundy.
Size Measurements are approx:
Small 15" x 15" (38cm x 38cm)
Medium 18" x 18" (46cm x 46cm)
Large 23" x 23" (58cm x 58cm)


Reviews