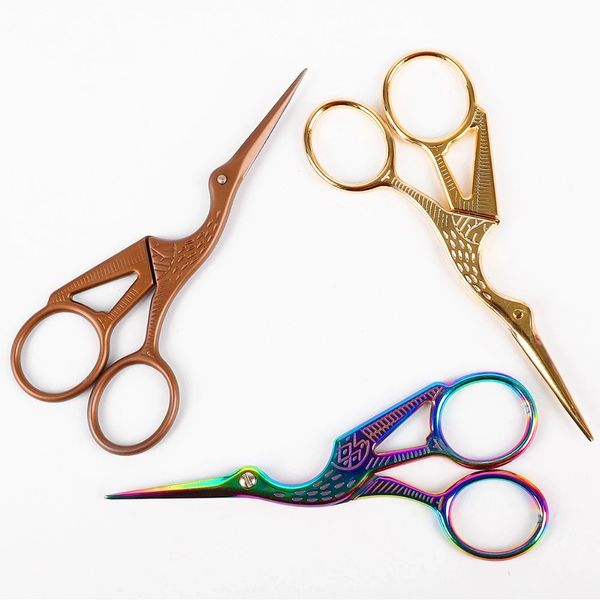 Embroidery Scissors
We offer a selection of fine point embroidery scissors that are perfect for trimming the threads on your lace.

Stork Embroidery Scissors - available in Gold, Silver or a Multi Colour finish.  The cutting blade is 2 cm long and they have a beautiful polished finish.

Did you know? - Traditional stork shaped scissors originate from the clamps used by midwives that looked like storks.
Fancy Handle Embroidery Scissors - available in a gold or silver finish. They have a 2.5 cm cutting blade and a polished finish.
Stanless Steel Embroidery Scissors - a lightweight pair of stainless steel scissors with a slight curve to the point. They have a 2 cm cutting blade.
Please make your selection from the dropdown box

Reviews