***REDUCED*** Harlequin Block Pillows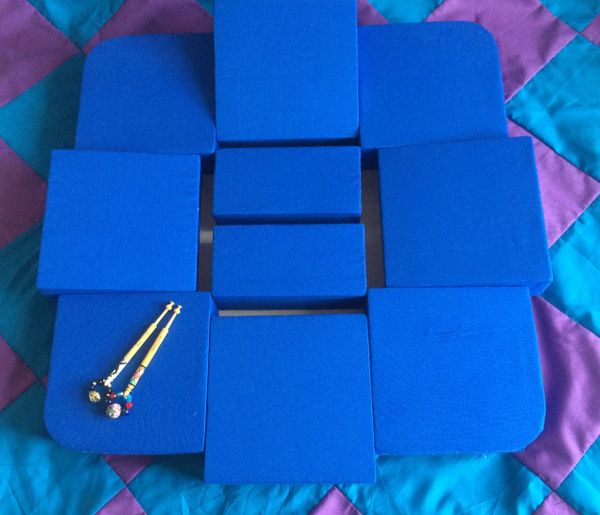 ***REDUCED*** Harlequin Block Pillows
All our lace pillows are hand made in our workshop in Southampton from a high performance foam - not polystyrene, Covered with a durable Royal Blue poly cotton material with light weight MDF base, they are supplied ready to use.
Each block is hand sewn to ensure a fitted and durable cover to each block. Our block pillows have fixed corner blocks on a sturdy wooden base. 
 18" Block Pillow is made up of 6" blocks
This is reduced due to being slighty damaged to the outer edge of one corner block. This is cosmetic damage only and does not affect using the pillow.
Please note - Pillow pictured is for reference only and not the actual pillow listed

Reviews