Harlequin Bobbin Lace Patterns - Circular Mats and Edgings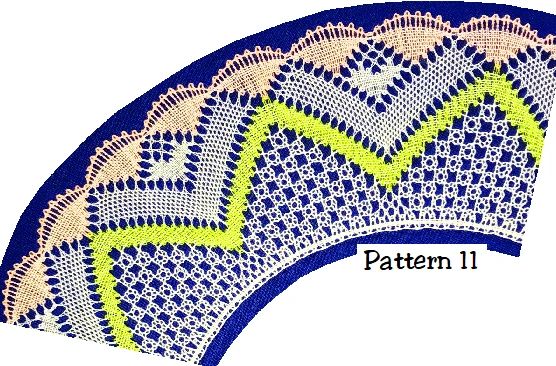 Harlequin Bobbin Lace Patterns - Circular Mats and Edgings
Our individual patterns are printed in full colour on 100 gsm white A4 paper.

All patterns detail the number of pairs of bobbins and thread used as well as a starting diagram.

Please select from the drop down box the number of the pattern you wish to purchase. 
Our patterns and kits are original designs to Harlequin Lace and cannot be bought elsewhere. We request that you respect the time and experience in these designs and do not duplicate them, other than for your own use.
Reviews