Harlequin Brooch Kit ****reduced****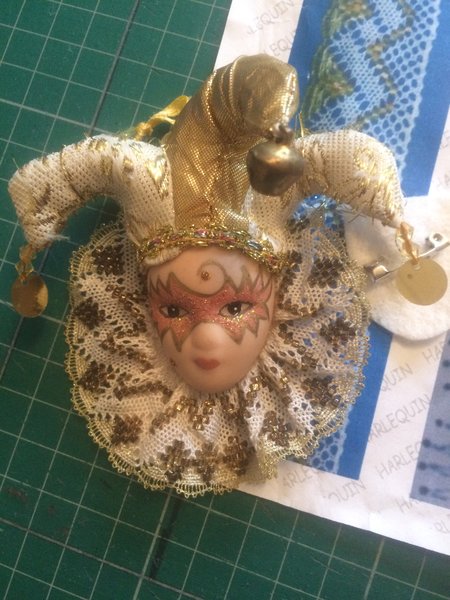 Harlequin Brooch Kit ****reduced****
This kit includes the Harlequin Head, pricking, instructions, a piece of felt and a brooch back.
This is a reduced item as there are limited quantities, and only in the style pictured.
The lace is torchon with added beads and is worked as a short edging and then gathered around the head - full instructions are included.

Reviews