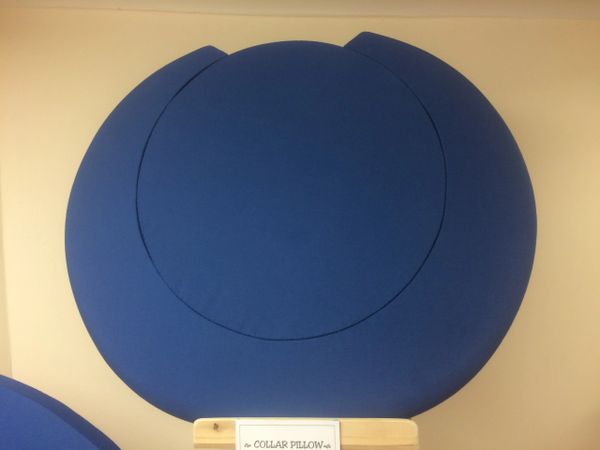 Harlequin Collar Pillow
All our lace pillows are hand made in our workshop in Southampton from a high performance foam - not polystyrene. Covered with a durable Royal Blue poly cotton material with light weight MDF base, they are supplied ready to use.

This is a Collar Pillow and comprises of an 18" round inner pillow which is fully moveable and an outer collar that is fixed. The inner pillow is covered on both sides so can be turned around if one side becomes worn. The inner pillow fits tightly to the outer collar and requires some resistance to turn - that means it won't move while you're working on your lace unless you want it to.
It is called a Collar Pillow due to the 'collar' around the pillow - not for only making collars on - its good for large mats or curved wide curved edgings also and the collar section allows for lots of working space for your bobbins.

The outer measurements of this pillow are 28" x 24" and all parts are hand sewn for a tight finish to the covering.

Spare inner pillows are also available.

Reviews