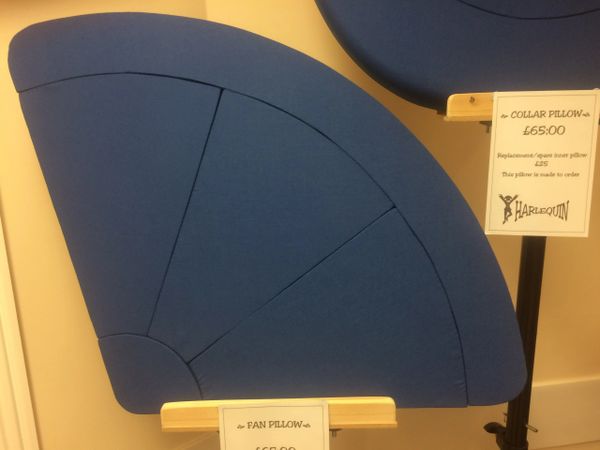 Harlequin Fan Pillow
All our lace pillows are hand made in our workshop in Southampton from a high performance foam - not polystyrene. Covered with a durable Royal Blue poly cotton material with light weight MDF base, they are supplied ready to use.

This is a Fan Pillow and comprises of 3 fan shaped moveable blocks held in place by a fixed outer curved piece of foam and a fixed corner section. The inner blocks fit tightly to the outer edging and requires some resistance to turn - that means it won't move while you're working on your lace unless you want it to.
The measurements of this pillow are 32" x 21" and all parts are hand sewn for a tight finish to the covering.

Reviews