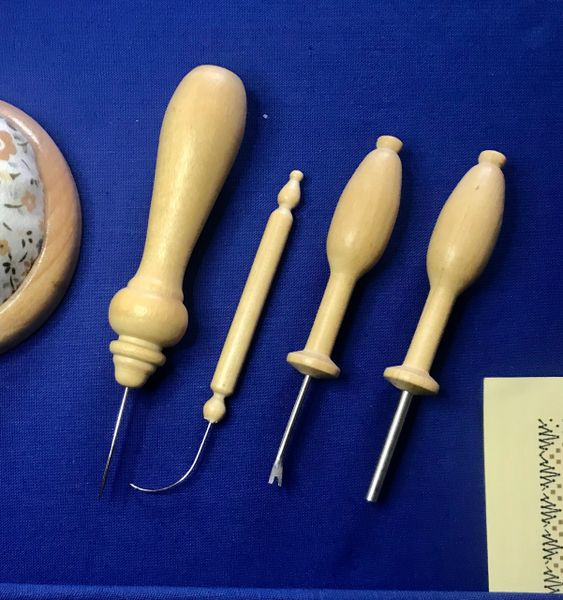 Lace Making Tools
We offer a range of lacemaking tools to aid your lacemaking. All are made from polished birch and have a beautiful smooth finish.

Pin Pusher / Lifter
This is a great tool for pushing pins into your pillow when working pictures or where pins get in the way. The metal has a concave end that can also be used to pull pins out.
Forked Pin Lifter
This is used for getting a good grip on pins close to the lace and pulling them out.
Lazy Susan
Used as an alternative to a fine crochet hook.

Pillow Tidy
A great addition to any pillow and can hold your scissors and crochet hook.
Please note: scissors and crochet hook are not included with the pillow tidy, they are shown for photographic purposes only.
Set of 4 lace Tools
This set uncludes the Pin Pusher / Lifter, Forked Pin Lifter, Lazy Susan and Pillow tidy.
Reviews