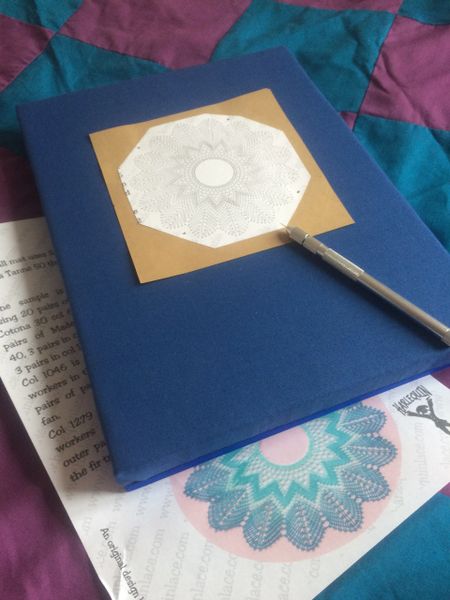 Pricking Board
Harlequin Lace pricking boards are made from 25mm Polestyrene with a thick felt underlayer and an MDF base, and are finished in Royal Blue Polycotton and matching royal blue ribbon trim or a colour trim option - see picture
Please make your selection from the drop down box.

They measure 29.5cm x 22.5cm (11 1/2" x 9") and are big enough to take an A4 size pricking.

If you currently use your pillow to do your pricking you are shortening the life of the pillow. If you use a cork board you'll notice how it grips the needle as you prick, making the job harder!
Our Pricking boards are made from 25mm Polestyrene with a thick felt layer for comfort making the process of doing your pricking much more comfortable.
 *** Top Tip - to make pricking even easier place a layer of baking parchment under the pricking or dip your pricker needle in beeswax ***
****Please note the pricker and pattern are not included in the sale****
Reviews