Roller Inserts for Block Pillows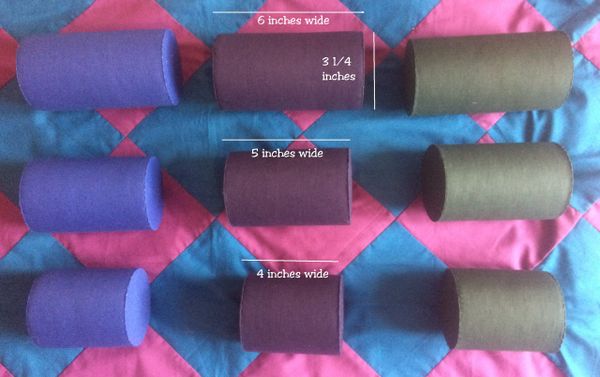 Roller Inserts for Block Pillows
Roller Inserts for Block Pillows.

These come in 3 sizes (4", 5" and 6") and 3 colours ( Royal Blue, Navy and Green) and fit our 12", 15" and 18" standard block pillows as well as similar size pillows from other manufacturers.

They are made to the same standard as the rollers on our roller pillows but do not have the wooden fittings on the ends. Like our blocks, they are hand stitched for a tight finish.

These rollers are designed to fit into the block pillows (if you require a new roller for a roller pillow please contact us to discuss)
Can't see the size you need for your pillow? just contact us and we can make an size roller you may need.

Reviews