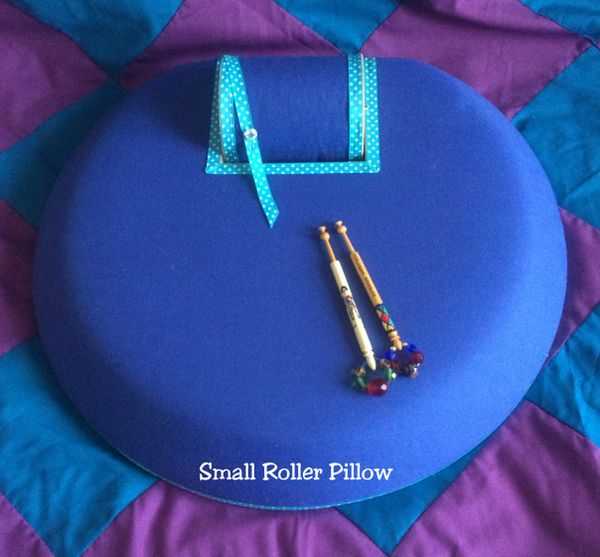 Harlequin Roller Pillows
This item is currently out of stock as we are unable to have any foam delivered to make more during the COVID-19 outbreak

All our lace pillows are hand made in our workshop in Southampton from a high performance foam - not polystyrene, Covered with a durable Royal Blue poly cotton material, they are supplied ready to use. 
We colour code the size of the roller pillows by the ribbon trim - 

Lime Green - Large measures 20" at its widest point with a 5 1/2" roller

Light Blue - Small measures 15" at its widest point with a 4" roller

The rollers have a diameter of 3" with a circumference of approx 11"
All our pillows are hand made therefore the above size is an approximate size, but will never be less than the size specified. 

please note we now supply a rubber wedge to stop the roller moving and not a ribbon.

Reviews