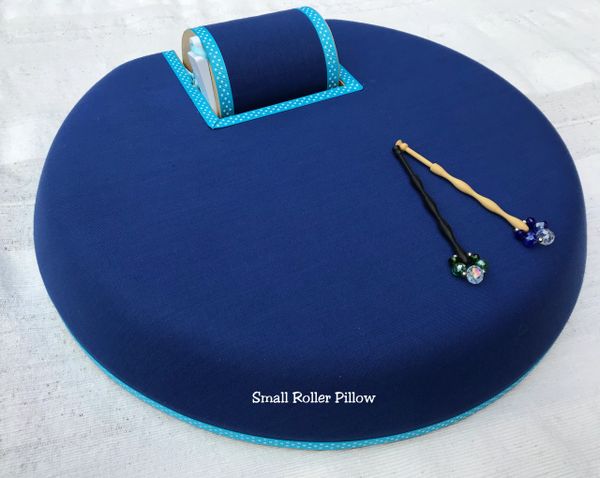 Harlequin Roller Pillows
All our lace pillows are hand made in our workshop in Southampton from a high performance foam - not polystyrene, Covered with a durable Royal Blue poly cotton material, they are supplied ready to use. 
We colour code the size of the roller pillows by the ribbon trim - 

Sky Blue - Small measures approx 15" at its widest point with a 4" roller
Apple Green - Large measures approx 20" at its widest point with a 5 1/2" roller

The rollers have a diameter of 3" with a circumference of approx 11" and is held in place with a simple rubber wedge.

Bobbins are for size reference only.
These pillows fit into the 20" and 15" round pillow bags.

Reviews