Signs of the Zodiac Bobbins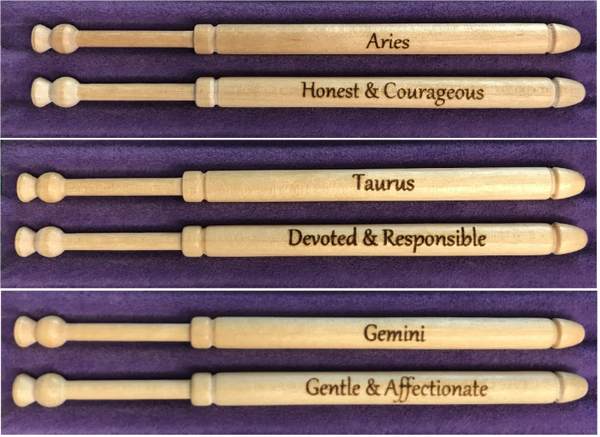 Signs of the Zodiac Bobbins
Laser engraving of the 12 signs of the Zodiac on 2 sides of a polished Birch bobbin.

Available unspangled or spangled with glass beads and zodiac symbol.

Each bobbin is engraved with the attributes of the zodiac sign with the spangle having the symbol and the associated colours.

Where 2 bobbins are pictured, this shows both sides of the same bobbin.
Please make your selection from the drop down box
Reviews