Torchon Beaded Bracelets Book 3rd Edition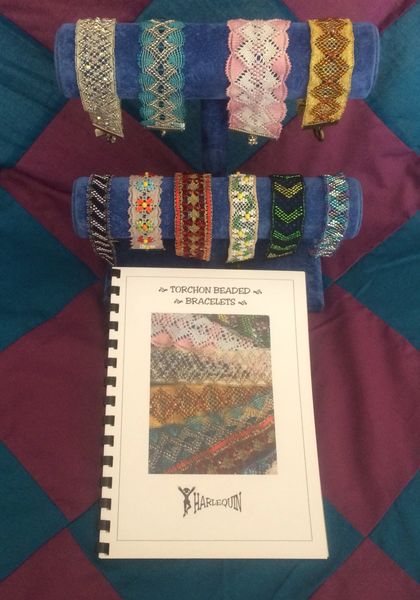 Torchon Beaded Bracelets Book 3rd Edition
This is an original design by Harlequin Lace to make 10 beautiful beaded Torchon Bracelet
Each of the 10 original Torchon lace designs has clear starting instructions and diagrams to help you achieve the best from these beautiful patterns.
Each design can be worked in whole or half stitch, or a mixture of both, and full instructions for adding beads are included, as well as starting the lace and how to finish the bracelets ready to wear.
The pattern book comes complete with 3 detachable colour printed 160gsm pricking sheets so all you have to do is prick the holes.

This is the third edition of this original design book and has been updated with colour prickings, colour working diagrams and expanded instructions.
This is a self published book by Harlequin Lace, and you are buying the patterns and instruction for making the bracelets  -  YOU ARE NOT PURCHASING THE FINISHED LACE BRACELETS
Kits are also available for 6 of the designs found in this book
Reviews