Torchon Lace Glass Coaster Kit choice of 4 designs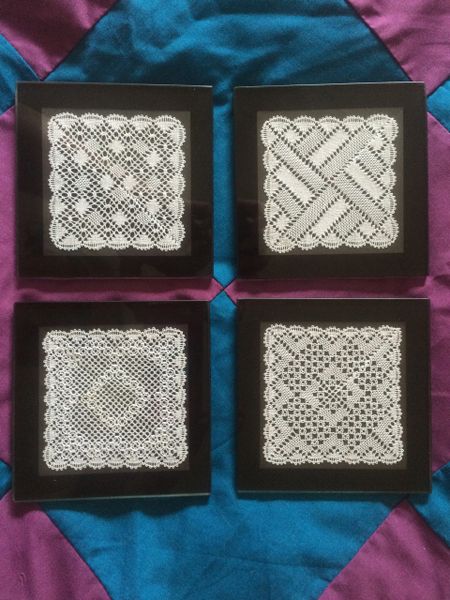 Torchon Lace Glass Coaster Kit choice of 4 designs
Each individual kit contains instructions, ready to use printed pricking (you will need to make the holes), precut black card for mounting and a glass coaster.
Each coaster uses 22 pairs of bobbins ( 25 pairs for Chain of Pearls) and is worked in a Finca 50 or equivalent.

Each glass coaster measures 10 cm and the lace insert measures 8 cm.

Please note the kit DOES NOT include the thread to work the coaster, the thread is available by clicking
here
There is an option to buy all 4 kits for just £25
Reviews