Torchon Silver Ballerina Kit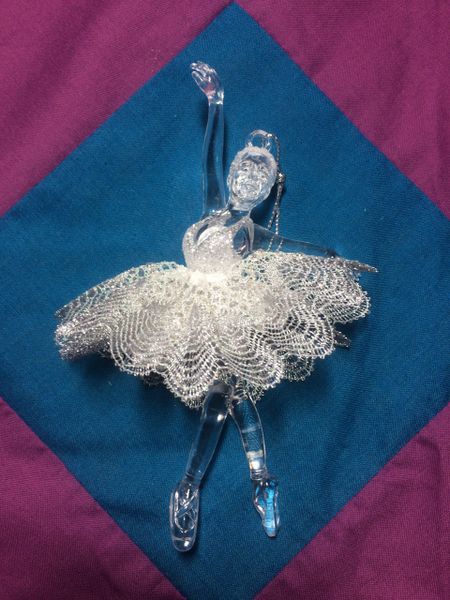 Torchon Silver Ballerina Kit
This is an original design by Harlequin Lace to make the tutu for the Silver Ballerina

She measures approx 15cm from her ballet slippers to the tips of her fingers and comes complete with ready to use printed pricking (now printed on cream 160gsm card), full working instructions, a small piece of beading mat, 3g of 2mm silver lined sead beads, 1 metre of 3mm satin ribbon and an acrylic ballerina.

She is worked using 27 pairs plus 1 single bobbin in Madeira Metallic thread, and you will also need a 0.5mm crochet hook.

We included is a small piece of beading mat to attach to your pillow to put a few beads on as you work - they won't roll off!

The thread and crochet hook DO NOT come with the kit but are easily available from Barnyarns.co.uk or other stockists

Reviews