Harlequin Lace Gift Voucher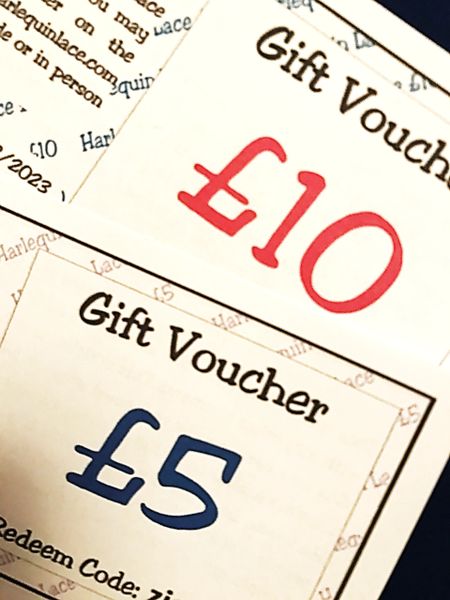 Harlequin Lace Gift Voucher
Gift Vouchers are available in units of £5 and £10. 
This item has free postage* and is supplied in a greetings card.

Redeemable with Harlequin Lace online or at a Lace events we are attending.
Multiple gift vouchers may be redeemed at once. For purchasing voucher amounts great than £10 - for example £25, you need to add 2 x £10 and 1 x £5 to  your cart.

Please make your selection from the dropdown box.

*if making other purchases this will be included in the overall postage cost of £3.95 for the whole order.
Only available to UK customers.

Reviews