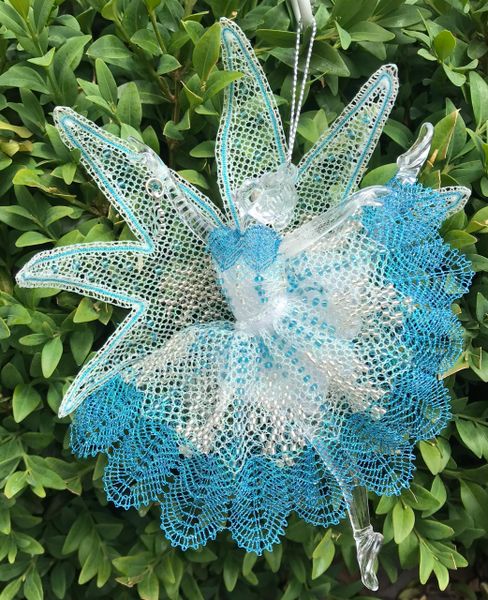 The Ice Fairy Kit
This is an original design by Harlequin Lace to make the dress and wings for the beautiful Ice Fairy.


She measures approx 15 cm from the tips of her toes to the top of her wings.

Ready to use prickings

6g of 2mm silver lined turquoise seed beads

1 metre of 3mm satin ribbon & 2 metres of fine wire

A silver snowflake charm

All you need is the thread -

Madeira Metallic 40 no 300 Diamond

Madeira Metallic 40 no 301 Blue Crystal

and approx 40 pairs of bobbins and a fine crochet hook - and the time and patience to make her.

The thread is available as individual reels Here or as a special discounted thread pack containing all 3 colours Here.


This is just one of the original designs by Harlequin Lace. This kit has previously been for sale as a slightly different version - she has been given an update on the pricking and design and techniques used.

Reviews