The Torchon Feather Ballerina Kit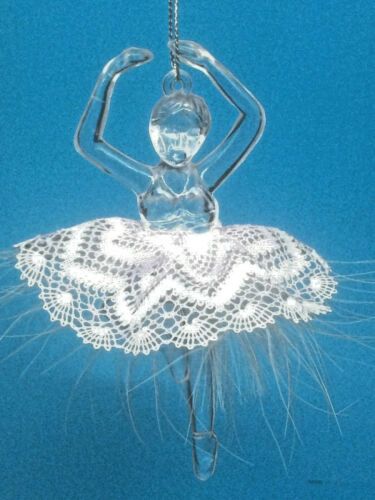 The Torchon Feather Ballerina Kit
Torchon Feather Ballerina Kit
This is an original design by Harlequin Lace to make the skirt for the Feather Ballerina
She measures approx 13cm from her ballet slippers to the tips of her fingers and comes complete with ready to use printed pricking (you will need to make the holes), full working instructions (see pictures), 1 metre of 3mm white satin ribbon and an acrylic ballerina.
She is worked using 25 pairs in Presencia Finca 50 or equivalent, plus 1 single bobbin for the ribbon.
Feather colour is white.

This kit has been sold previously with a slightly different ballerina body.
Please note the thread DOES NOT come with the kit.
Separate ballerina bodies are available.

Reviews