Ugly Duckling Birch Bobbins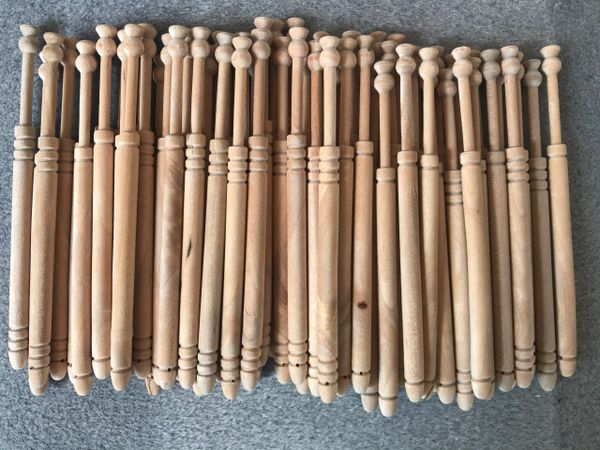 Ugly Duckling Birch Bobbins
There once was an Ugly Duckling - a bobbin not quite as nice.
These bobbins that are not quite as pretty as our standard plain birch bobbins.
They are useable with a spangle hole, but might have a little bend, or a prominent wood grain or just don't quite meet the standard for our plain birch bobbins.
So if you don't mind a bobbin with 'attitude', or need a lot of bobbins for a project, grab yourself a bargain - 4 bobbins for just £1.00 and will be a lucky dip of style A and B.
Please note these bobbins are all 'seconds' and the pictures show examples of the bobbins, not the actual bobbins you will recieve.

Reviews